22 June 2016
Your kitchen benchtop has not been changed for many years now. It is because you may have been relying on the warranty provided by the dealer with which you have actually purchased such fixture. However, if you look closely to that space of yours, there is a sign that already says you should replace it. Wonder what such signs can be? Read on to find out so you can be convinced it is high time to change the kitchen benchtop.
You noticed that your rental property needs to be updated
If you are a rental property owner, meaning you are renting out your place to another individual, then it will be good to update the kitchen benchtop accordingly. You will never want the next people renting your place to complain about the kind of benchtop that comes with your rental property. You will benefit from replacing your kitchen benchtop in this regard since it also offers tax benefits.
You do not like the old colour of your benchtops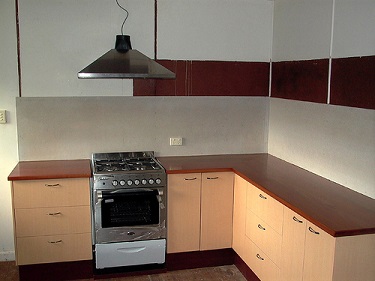 Looking at your kitchen benchtops, you seem to notice that something is wrong about it. You cannot figure it out up until you have seen the colours around that room in your home. When the colour seems to be a mismatch to the colour of the room, you have all the reason to replace it to get one that can complement or highlight the important parts in that kitchen space of yours.
The old tops have been damaged
This is an obvious sign that should dictate the replacement of your kitchen benchtops. Any damage over the surface, in any way, can degrade the value of the home and can somehow be an eye sore most especially when it is already noticeable. You do not want your benchtops toppling down whilst you are doing the usual tasks with which it is supposed to serve you. Before further damage will ruin the benchtop or even your kitchen, you have to call a professional for replacement. Perhaps, you may ask the professional about a more durable benchtop material that is not prone to frequent damage.
Your new appliance does not fit into the old tops
For instance you have bought a microwave oven. It happened that it does not fit into your existing kitchen benchtop. For the meantime, you have to keep the microwave oven until such time you have had your kitchen benchtop replaced. Bring out the appliance once you need it. Perhaps, you can use a foldable table to carry it if you have one. Once your new kitchen benchtop is ready, you will be more than ready to fit in your new appliance, whether it is a microwave oven or another important kitchen 'gadget'.
These are but some of the few signs that you should not take for granted when it comes to kitchen benchtop replacement. Consider ordering wholesale marble in Perth for this purpose. Browse our pages for the products that will definitely be a good replacement to your existing kitchen benchtops. We can also install your new benchtops for you.