28 September 2016
The kitchen and the bathroom are two essential areas of the house that add value to your property. As such, they need to look great all the time as they are mostly accessed by people. In light of that, nothing catches the eye quite like clean pristine marble surfaces. There is no denying that most decorators cast an envious at the beautiful lines and amazing tones that are added to a room by marbles. For a fact, everyone wants the best look from marbles. However, marbles lose their beautiful touch over time just like any other thing. Before carrying out repair services to marble benchtop, here are a number of things that you need to consider.
Look out for holes, cracks and scratches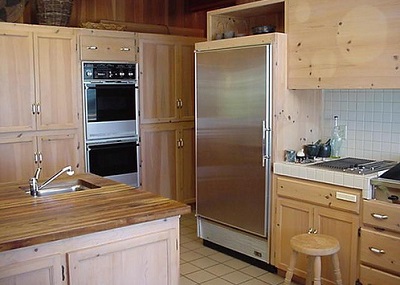 In most cases, marble tends to be a magnet for scratches, holes and cracks, which are all elements of damage. Cracks and scratches basically result from accidents. It is therefore important to understand that the industrial standard marble (commonly found in homes) is not as strong as the one used in commercial buildings. Their integrities are actually different. Small holes can be fixed in marbles, which is good news for DIY lovers. However, if you are dealing with several cracks that seem rather complex, you will need a contractor to help you out.
Wear and tear effects
Wear and tear is a factor that affects everything that is man made. With regard to marble benchtops, one of the major factors that will increase the rate of wear is amount of traffic. If the amount of traffic in a particular area is significantly higher, then the benchtop marble is likely to wear out quite fast. That is why it is recommendable to plan for a maintenance routine that will keep the marble benchtops looking great. Wear and tear leads to marble cracks.
Cracks are not good for the benchtop marble because they lead to costly damages in the long run if the problem is not addressed at the right time. When dealing with cracks resulting from wear and tear, always seek the services of a professional contractor. An expert will play a key role in extending the life of your marbles.
No longer shiny
Many people would like to have the mirror quality in the marble that is impervious. However, this is not usually the case as the mirror quality cannot be impervious. This is because certain problems cannot just be fixed by routine maintenance. A round of epoxy would not give effective results either. For larger projects, intensive repair is necessary and they mostly benefit a lot from effective diamond polishing. In particular, diamond polishing is the surest way to achieve the best results. This is because it creates an amazing stone surface that glitters in the eye. Application of new polish may be the remedy you need instead of restoring the marble benchtop.
These are the key elements that you need to consider before replacing marble benchtops. Most importantly, you should hire a professional contractor when dealing with serious issues. There are a number of maintenance ideas that you can use to keep your marble benchtop looking great. Some of them actually help reduce the cost of restoring marble benchtop even though you may have to replace them in the long run.