11 May 2017
There's a number of ways you can utilise natural and engineered stone in your kitchen.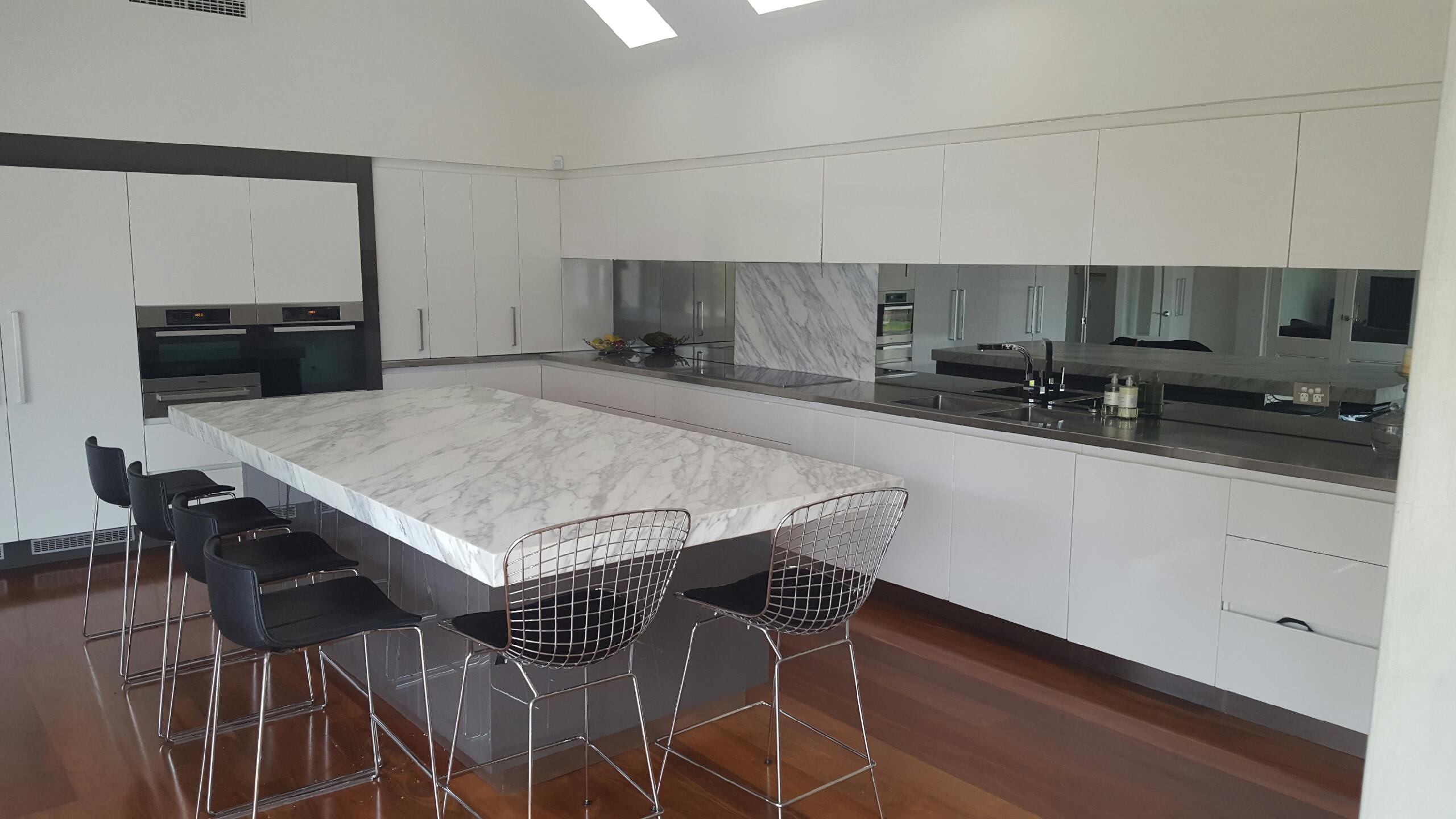 Whether you're after granite benchtops or a sophisticated marble splashback, you can't look past the benefits of stone. As a long-lasting, easy to maintain, and stylish kitchen material, it's not surprising that more Western Australians are embracing the beauty of stone.
But where can you incorporate stone into your Perth kitchen?
Stone Benchtops
Your benchtop has to withstand a lot, as it will likely have hot pots placed on it, things dropped on it, and knifes cutting food on it. As much as you tell the kids to use a chopping board and put the tea towel under a hot pot, accidents do happen. So, if you want to make your benchtop a testament to innovative yet timeless kitchen design trends, you can't go wrong with stone.
When it comes to natural stone benchtops, granite and marble are definitely the stars of the show.
Granite is an incredibly durable material that can withstand even the harshest treatment, plus it will stand the test of time. As long as you keep it sealed and make sure you don't drop anything that you don't want broken on it, you and your granite benchtop will have a very happy life together!
Like granite, a marble benchtop will add a sense of luxurious opulence to any kitchen.
Stone Kitchen Splashbacks
Can you imagine the damage food, oil and heat will do to the plaster behind either your stovetop or sink if you didn't have a splashback?
It's almost unthinkable!
To save yourself the stress and hassle of trying to clean nasty stains off your walls, a splashback is a must! Plus, as an added benefit, installing a stone splashback will add visual interest to your space.
If your Perth kitchen has a granite benchtop, pairing it with a granite or marble splashback will complete your kitchen design.
When installing your splashback and benchtop, make sure it's done at the same time, to ensure you get the same batch of stone for both and there aren't any significant variations in colour, texture or pattern.
If you want to enhance the aesthetic appeal and functionality of your kitchen, visit our showroom to view samples of the different types of stone we work with. Using only the finest Marbles & Granites we also use well known brands, such as Caesarstone, Essastone, QStone, Quantum Quartz, Silestone, Vedastone, Smartstone and more.