22 June 2017
Do you love the look of stone in the bathroom, but don't really know how to integrate it into your ensuite or main bathroom?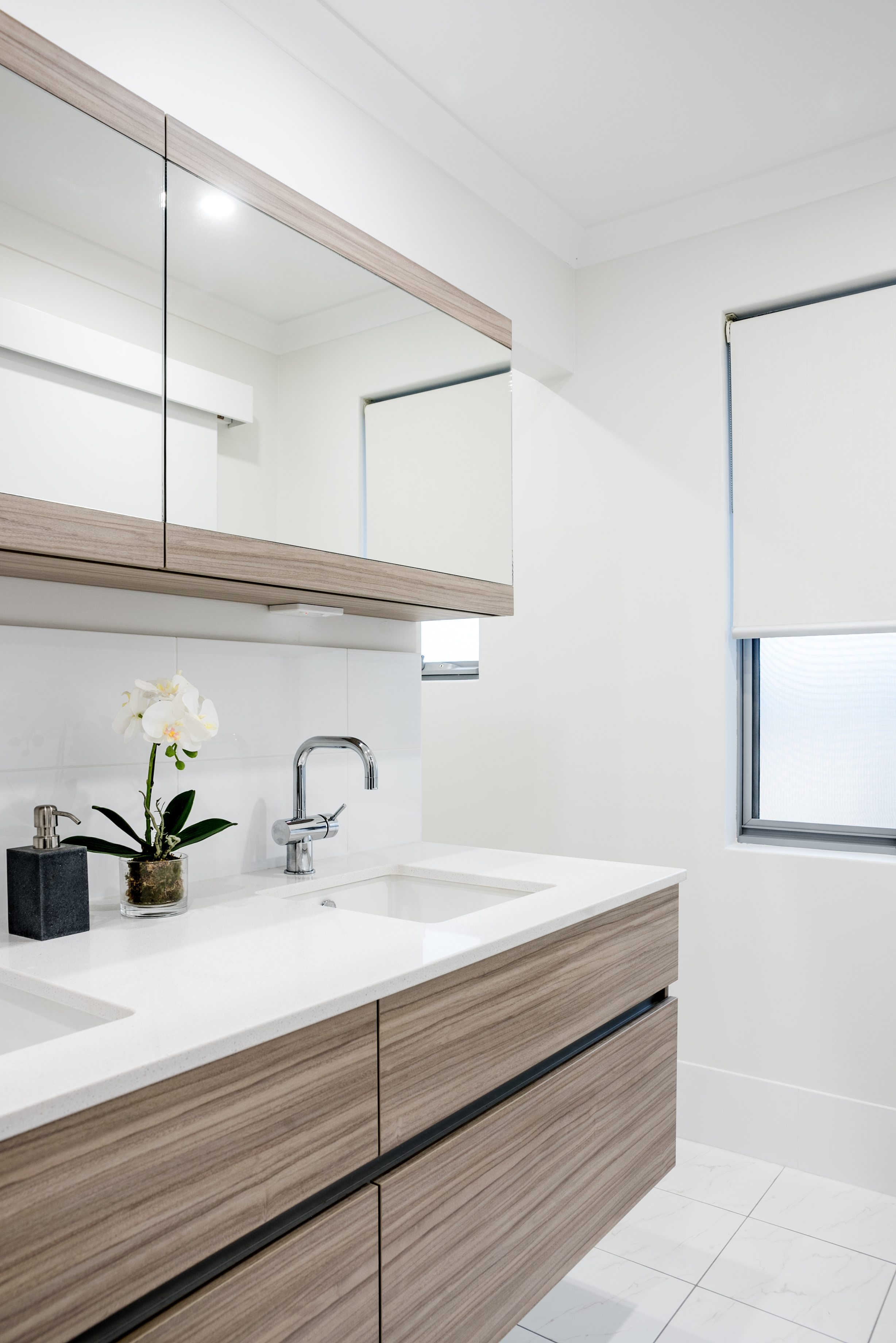 Well, whether you're building a new bathroom, renovating your existing one, or just want to add an extra touch of class to your space, integrating stone into your bathroom is easier than you think!
So, where can you use it?
Stone can be used on the floor and even the walls, but the most popular, and the easiest, way to take advantage of the aesthetic appeal and durability of stone in the bathroom is on your vanity top.
But, what types of stone can you use?
Well, you're in luck! G.C Smith & Co. highly recommends reconstituted stone, granite and marble as a bathroom vanity material, here's why:
Reconstituted Stone
Reconstituted Stone vanity tops have become a staple in bathrooms across Perth, and given the strength, durability and visual allure of this versatile product, it's not hard to see why.
Granite
Strong, solid and reliable, what's not to love about granite? Not only is the environmental impact form the extraction and manufacturing of granite minimal, granite vanity tops can also handle plenty of water, so you won't have to worry about minimising water splashes every time you wash your face or brush your teeth.
Marble
Marble vanity tops are perfect for bathrooms that could benefit from an extra touch of class and sophistication.
Thanks to its exquisitely variegated grain, marble effortlessly conveys a sense of luxury.
Marble vanity tops offer a classic, shiny look that will completely transform the appearance of your bathroom.
Plus, not only will stone benchtops increase the aesthetic appeal and functionality of your bathroom or ensuite, they will also add value to your home. Especially if you select colours and finishes that complement your home as a whole, or use similar materials in your bathroom as you do in your kitchen.
Not sure what colour or type of stone will suit your space, why not call into our Perth-based showroom at G.C. Smith & Co 11 Stockdale Road O'Connor to view the stones and discuss what will work for you.
We know you'll love our bathroom stone products as much as we do!