05 February 2018
Are you thinking about updating your kitchen and bathroom in 2018 but don't want to do anything too major? Well, these beautiful trends that are taking the industry by storm are just what you need!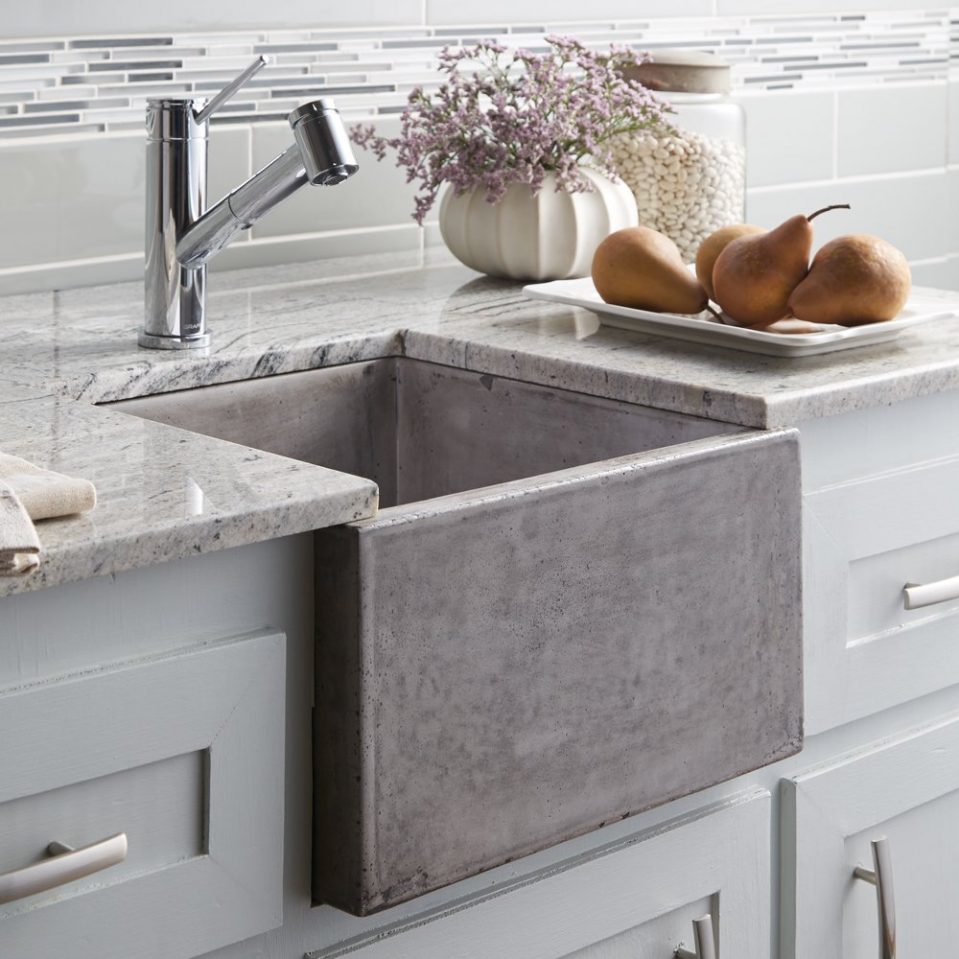 Granite and Quartz Benchtops are all the Rage
Granite has been a material of choice for years, both in the kitchen and bathroom. And as we dive headfirst into 2018, it looks like it isn't going anywhere anytime soon. You really can't look past its strength, durability, and beautiful textural finishes.
However, quartz is also taking the design industry by storm thanks in part to its durability, but most mostly for the fresh design options and unique finishes that can be achieved with this exceptional material. A good alternative to a quartz benchtop is reconstituted stone. Made from a mixture of crushed stone elements with a cement or resin binding agent, it has similar properties to sealed and polished natural stone but is less porous and more flexible than other stones on the market.
Stone Sinks
Stone sinks have been used for practical reasons across human history, however underdeveloped they may have been visually. However, they are starting to become a popular alternative to traditional porcelain sinks. Stone sinks do come with a slightly higher price tag, but nothing quite beats a beautiful, hand-carved sink that can blend perfectly with most bathroom and kitchen interiors.
Colours
Looking for the perfect cabinetry, fabrics or accessories to match your beautiful new sink and benchtop? Well, various shades of blue and navy are all the rage right now! Adding a pop of colour, blue and navy hues still hold an earthy characteristic that works in both bold and neutral-toned spaces. However, don't forget about Pantone's latest colour of the year revelation, which also suggests that shades of purple – most specifically Ultra Violet – are well and truly a colour of choice.
Dining Tables in Kitchens
Not too long ago, people were ditching the traditional concept of a dining table in the centre of a kitchen in favour of island benches. However, the good old-fashioned dining table is making a comeback, but with a twist. Family dining has become trendy again, but people are still searching for clever ways to create extra bench space and don't want to limit their kitchen's workable areas. Enter granite and marble dining tables. These multi-purpose tables ensure sociable meal times, and can double as useable bench space when extra room is needed – it's a win/win!
Seen something you like? Talk to G.C Smith & Co about how our kitchen and bathroom stone products can help bring your kitchen and bathroom into the New Year in the most stylish way possible!