06 November 2017
Planning a funeral can be a difficult, highly emotional time. With these five handy tips, you'll be better equipped to give your loved one the send-off they deserve.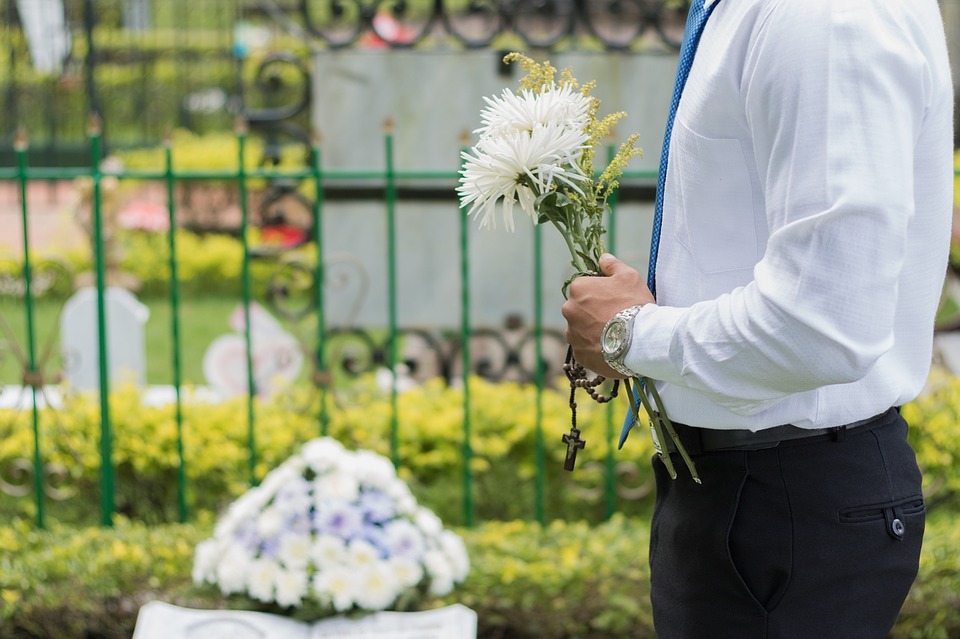 Finding a Funeral Director / Funeral Home
The first thing you'll need to do when your loved one passes away is contact a funeral home. The hospital/ambulance/emergency responder will request this/offer suggestions, as this is who they will release the body to.
Once you've chosen a funeral company, they will handle the bulk of the planning and the legalities for you. This next part will be quite difficult, as they will bombard you with a lot of questions straight away, but this is simply because a lot needs to be organised in a very short period of time.
If you ask, a lot of funeral directors will happily hold this first meeting at your home instead of in their office, which can be comforting if you prefer to be in a familiar place. Part of their services can also include coordinating the purchase and inscription of a tombstone or mausoleum plaque, however, this can also be arranged at a later date.
However, do keep in mind that you don't have to have a big funeral held through a funeral home. You can simply hire them to handle the cremation/burial and do something simpler in celebration of the deceased's life.
Burial or Cremation?
In Australia, cremations are more popular than traditional burials; they're typically the more affordable option as well. However, everyone will have their own view on how they would like their body to be handled when they pass away.
As awful as it might be to discuss these things or to try and recall past discussions when someone does pass away, try to make sure the deceased's wishes are followed when it comes to the decision to either bury or cremate.
The Eulogy
Preparing and giving a eulogy is no easy task for a number of reasons. Having five to ten minutes to surmise someone's life is a big ask, and presenting this in front of a room full of people while dealing with your own grief can be tolling.
Consider who the deceased would have liked to have speak about them, as well as who will be comfortable/able to handle such a big task. If no one comes to mind, it's not uncommon to have the celebrant/priest present the eulogy on behalf of the family.
Get Together the Night Before the Funeral
Tensions tend to run high during the funeral planning process. By the time you hit the night before, people will be beginning to feel emotionally and mentally exhausted.
However, it's also the night before the funeral that a large bulk of the grieving/mental preparation for the funeral actually happens. A small, informal get together with loved ones the night before the funeral will give you all a chance to cry, laugh, and comfort each other before you face the difficulties of the next day.
Organising the Wake
If the funeral is held at a funeral home, the wake might be held in an adjoining room, however, a lot of people hold wakes in a public garden or at home. Whatever your choice, you will need to think about what food and drink to supply.
Your funeral home will likely have an after-service food and beverage package, you can hire an external caterer, or to make things more affordable, you could prepare some food yourself and ask each of your guests to bring a plate. When choosing menu items, try to stick to simple comfort food and supply plenty of tea and coffee.
Whether you're planning your own funeral to take some of the strain off your family when you pass away or you're in the midst of organising the funeral for someone who has sadly passed away, G.C Smith & Co can help take some of the stress out of the planning process, by assisting you with burial monuments or mausoleum panels. Contact us today to learn more about our services.